Cost-efficient on-site removals services at your premises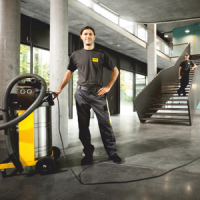 Many services are not needed on a permanent basis. Therefore, in most of the cases it isn't economically viable to appoint fulltime or part-time employees, as this leads to high personnel, vehicle fleet and storage costs. Frequently there are work peaks which overstrain the own personnel, both with regard to the expertise required, as well as the time. It is in cases like these that our in-house services can be of interest for you:
Range of in-house service:
In-house realisation of workplaces
Rearranging / tidying up work
Assembly service
Repairs / remedying of damage
Disposal of legacy devices, packaging
Archiving / warehousing
Facility manager services
IT service (removing of cables, packaging, cabling, testing)
Inner-company transports
Courier transport services
Etc., etc. etc. ....
Your benefits provided by our in-house service:
Concentration on your actual core business
Optimal utilisation rate of your capacities / resources
Seasonal peaks are covered by us
External removal and furnishing management
Reduction of your fixed costs – you only pay us what you actually use
Renowned companies already utilise our in-house removal services. Please feel free to tell us about your requirements!