Continuous removal planning, to ensure that your business keeps on running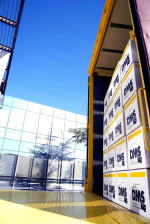 Friedrich Friedrich executes your office removal with continual organisation, sophisticated logistics and plenty of experience. The holistic preparation guarantees that the relocation of your office ensues within the shortest possible time. With us, you will be ready to work again within the shortest time. As a general rule, every removal, regardless of whether it is a private removal, company move or the relocation of a public establishment, is special and unique. In the course of our many decades of removal experience, we have developed a number of different transport solutions that ensure that even particularly sensitive, large or heavy removal items reach their destinations safely. Special items, such as works of art, IT-equipment, laboratory materials, machines etc. or special particularities of the affected property require uniquely aligned skills to be provided by the removal company that is planning the move, as well as expert personnel and special removal equipment. Thus, a case for Friedrich Friedrich!
Attaining your goal with professional removal planning
Your personal Friedrich Friedrich project manager already assists your during the preparation for the actual removal. We plan the work sequence of a removal in accordance with your appointments and functional instructions and create your personal removal manual. On the foundation of detailed processing plans and room opening lists, we coordinate the individual removal processes. A continual actual state – target state comparison allows us to make timely corrective adjustments in the event of goal deviations.
Used furniture logistics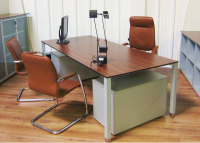 We can offer you complete solutions for your old or new office furnishings. Our Used Furniture Logistics (GML) business section takes care of the purchase, sale or letting of office furniture. If you should also be unsure what is to happen with your used office furniture, or if you might be in need of additional work place furnishings, we would be happy to be of assistance. Our team from the Used Furniture Logistics (GML) business section would be happy to advise you regarding the purchase, sale or leasing of high quality and used office furniture.