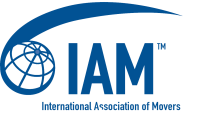 To be successful at shipping a household abroad, you require a removal company with a reliable and global network of partners. Due to the membership in the IAM (International Association of Movers), we have partners at all sea harbours and destinations worldwide. Every removal abroad by Friedrich Friedrich is managed by a removal coordinator right from the outset and accompanied right to the end. The removal coordinator is always informed regarding the current status of the ocean and air freight shipments and in contact with all the responsible agents, customs authorities, freight forwarders and shipping companies. He always has online access to the track & trace portals of the carriers. Should this be desired, this monitoring can be conducted in English throughout the procedure. You can relax and lean back, resting assured in the knowledge that we are diligently doing what we are best at – removals, meaning you won't have a care in the world!
Our offer for your removal abroad / transportation abroad:
On-site determination of the removal volume and the suitable type of transportation
Assistance in taking care of the necessary formalities
Competent consultation on packing for abroad and the loading of the items that are to be transported
Transport-secure and abroad-appropriate packaging (where needed, production of special packaging)
Should this be desired, interim storage in our self-storage area (self-service warehouse) or in the company-own warehouse abroad
Transportation abroad up to 10 cubic metres
For removals up to a volume of 10 cubic metres, Friedrich Friedrich makes use of own-designed, lift van wooden crates that are loaded globally and cost-efficiently via the Bremen seaport.
Transportation abroad in excess of 10 cubic metres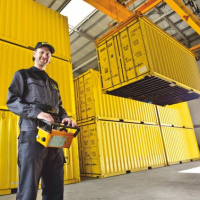 Households with larger volumes are cost-efficiently shipped by sea from house to house in oversea steel containers. Air freight is used with time-critical deliveries (personal effects), mostly up to a volume of 2 cubic metres. Should interim storage be required, Friedrich Friedrich offers a storage option in 20' storage containers in Griesheim or in the warehouses of our partners in Europe and abroad.
Well provided for worldwide
Via the DMS blanket policy, Friedrich Friedrich offers you far-reaching transport and storage insurance coverage for the entire transport chain, from house to house. In addition to this, we offer our customers a global relocation service.
What characterises professional abroad packaging?
Transportation abroad is subjected to other conditions than a removal within Germany. With international transports, different forwarding agents pack and unpack the removal items in each case. Frequently, the freight is subjected to extreme climatic and physical conditions, so that the main task is to ensure abroad packaging is baled and organised in such a manner that the items can arrive without loss and damage.
The special packaging for abroad prevents the removal items from forming condensate, which happens when it is not packed air-tight. It must be able to withstand the rugged treatment and, as the case may be, atmospheric conditions on container ships. Thus, non-expert preparation of items that are to be sent abroad can lead to severe damage. Because furniture also has a minor share of wood moisture, the packaging for the long transport must be air-permeable, so that the wood can breathe. Else there is the risk of the removal items being damaged due to condensate formation.
Friedrich Friedrich has specially trained employees with many years of experience who know what is important when it comes to transporting items abroad.